Communicating Why you do what you do - rather than what you do -
inarguably produces the emotional connection that moves your audience
toward your designed intention. As a seasoned producer, director,
branding artist, and author, I can say with confidence, that we will
help discover your Why and design and impactfully communicate it
to your target market through the power of film and other visual media.
Domenic Fusco, Ph.D.





---


At the Heart of Film Making is Story Telling. Here Are a Few: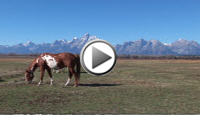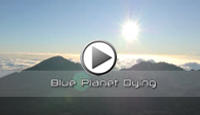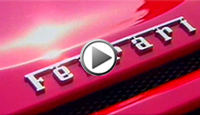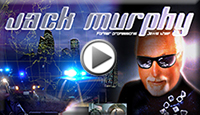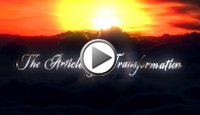 javascript video player by VideoLightBox.com v3.1
HORSE WHISPERER
One of the greatest experiences I have encountered as a film maker was shooting a quiet man take a wild horse that had never been touched by man and within two hours had it kissing him and allowing Grant to ride him bare back. There was never any force but just a simple technique of "pressure-release" that developed a trusting relationship between man and horse for a life time.


SAVE THE PLANET

I

f you think global warming is the most life-threatening problem for humanity, think again. This promotional video awakens the audience to the alarming fact that while mankind is placing its attention on one of our greatest challenges, it is failing to address a far more urgent issue with short term terminal consequences. There is a solution. Who's listening?


SPORTS CAR EXPOSE


This 30 minute film was considered the best independent expose on a sports car at the time of production. Great lengths were taken to produce shots of this famed racecar from the sky, ground, the driver's cabin, as well as from the front and side mounts while filming at over 100 mph speeds through curves and down a six story drop on the Atlanta Speed Way.


MULTI-MEDIA


F

or almost 30 years we have produced media for the world renowned prison evangelist, Jack Roland Murphy, Murf the Surf. Media documenting Jack Murphy's transformation from playboy to prisoner to preacher will convince even the greatest skeptics to "Believe a Man Can Change". A number of the films produced about his life story and ministry have won prestigious Dove Awards.


INSPIRATIONAL
Siberia... mid winter... and minus forty degrees below zero made this documentary one of the most exciting and challenging film projects of my career. It gave me a great appreciation and love for a people and place as they began to spiritually emerge from seventy years of communist rule and captivity. I will always hold fond memories of a people lost in time for seventy years.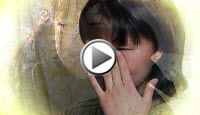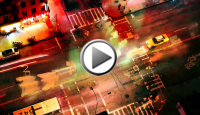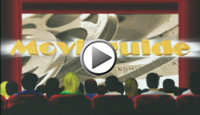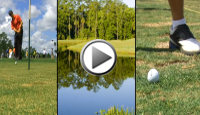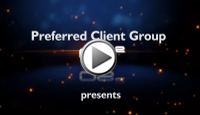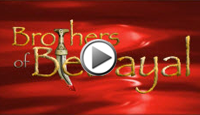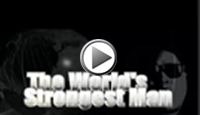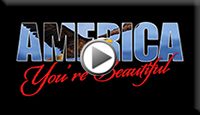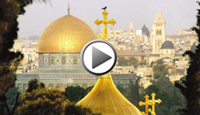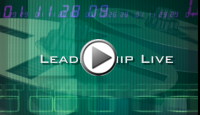 javascript video player by VideoLightBox.com v3.1
What's Your Story? Let Us Help You Tell It.
Partial Client List
Corporate
IBM, CNN, Azurix, Marriott, Nissan, Applebee's, ComAir, Lafarge, UpJohn, C-SPAN, Bell South, Warren Buffet, Seven Eleven, Poly Portables, Ferrari, Evander Holyfield, Atlanta Apparel Mart, Stone Mountain Park, Super Bowl, Chevron, Life Time Cable, HBO, Redzee.com, Emory University, Stirling/Sotheby, Hank Aaron
Non-Profit
TBN, COPE, Charisma, Movie Guide, House of Hope, Bridges of America, Bill Glass Ministries, New Tribes Mission, PTL, International Seminary, Christian Prison Ministries, AOG, International Prison Ministry, CRU, CBN, Mike Atkins Ministries, Easter Seals, Christian Sportsmen, Jack Murphy Ministries, Israel Affairs Int'l, CBN.
---
Other Activities


Leonardo da Vinci appologized to God and man for having not done more with his life. Ditto.
VISIBLE LIGHT MINISTRIES
For more than 30 years, Visible Light Ministries has championed the cause of restoring the arts, media and entertainment to the Kingdom of God for His purposes. Anti-God, cultural revolutionaries daily assault the Church and Christian values through the misuse of arts and media. They increasingly promote hedonism and anti-Biblical values and lifestyles to a global audience. Visible Light founders - Domenic and Charlie Fusco – have made this arena their personal mission field.

1. To personally evangelize and support a distinct demographic: culture-shapers within the arts and media community.

2. Producing inspirational teaching materials which support Christian ministries and are useful in sharing the Gospel in varied settings. Bible Basic Quick Notes

3. Assisting churches, ministries, and missions who are facing ever-evolving social media demands. This is a key mission and ultimate goal of Visible Light Ministries.

THE ARTICLES OF TRANSFORMATION
Embedded in the fabric of the universe are masterful illustrations of God's ways, His will, and His unchangeable character.

The Articles of Transformation offer seven of God's remarkable creations as tutors on your quest to find the secrets of true prosperity. Layer upon layer, uncover the keys to your bright future hidden in plain sight.

The Olive Tree
The Seed
The Constellations


God's attributes for personal power can be clearly seen in His remarkable and diverse creation. These incontrovertible... unchangeable... indisputable... infallible truths for personal prosperity will change you forever.

Heaven's storehouse is before you.
Apply the fruit of wisdom held within these lessons and the riches of this life, and the one to come, will be your reward and legacy.

GREAT NEWS ON LINE

The empires of the future
are empires of the mind.
Winston Churchill

Learn from the best! Become a shinning star in the vast sea of mediocrity by discovering and applying the infallible principles and inspirational insights from some of the greatest achievers in all of human history.

Enroll in these brief, once-a-week
Inspirational Insights: FREE!

Stay Inspired

Stay Positive

Stay Motivated
---
There is No Success Without a Successor


Things I've Learn Along the Way I'd Like to Share.
YOUR #1 BUSINESS SKILL


The valuable information, illustrations and inspirations in Nothing Happens Until the Sale Is Made is a must for beginners and a fresh perspective and motivator for the seasoned professional. An understanding of Domenic Fusco's seven step selling process will insure a level of life skills that are applicable and necessary for personal and business success at every level. Learn "how to" enjoy the same entrepreneurial success Domenic Fusco has enjoyed for more than 45 years.


IT'S ALL ABOUT CHARACTER


Everybody wants to be successful. No matter what their profession, calling, occupation or station in life, people desire to succeed. Learn how to be successful in The Articles of Transformation. Discover, most importantly, HOW to achieve your maximum potential through our series of self-discovery exercises and videos that will awaken your spirit to take positive steps toward a bright future!

POWERFUL PRESENTATIONS


From the Kremlin to Kalamazoo, Siberia to South America, Israel to Italy and beyond, I have produced films utilizing the techniques found in my book: A Quick Guide for Producing Powerful Video.

The insights I share are from decades of personal experience and acquired knowledge in the creative, technical, and marketing aspects required for producing powerful video.
---


Other Art Forms
---

Knowledge is Power
Francis Bacon
Article: Branding Basics


---
Contact Us